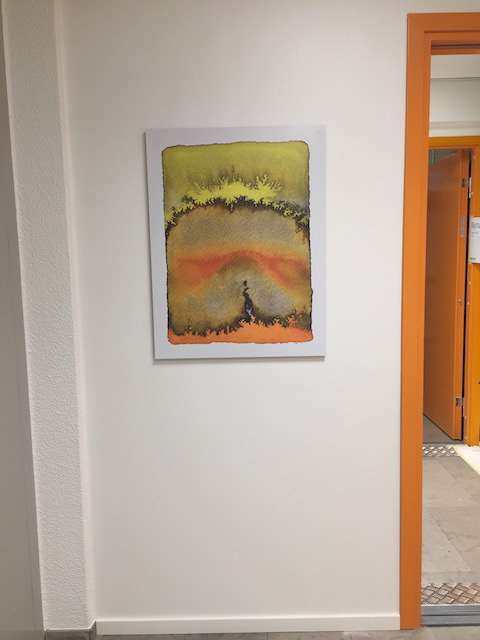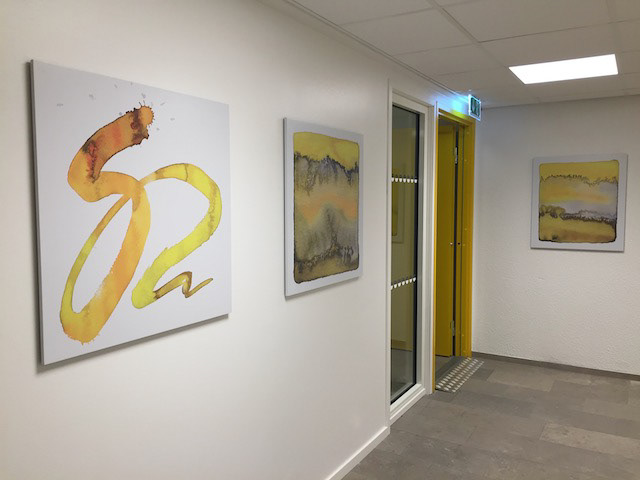 Färg : Rytm
Offentlig gestaltning av 6 vån trapphus, kvarteret Saturnus, Borås, 2018
Färg : Rytm
 är en offentlig gestaltning av en trappuppgång i vårdhuset Saturnus i Borås.
 Varje våningsplan har sin färgskala.
Trappuppgången bildar ett regnbågsackord. 
Bilderna är printade på mdf efter akvarelloriginal.

Colour : Rhythm
public art, Borås, 2018.
Colour : Rhythm 
is a piece of public art in the health care house Saturnus in Borås.
 Each floor has a colour tonality of it´s own.
 The staircase forms a rainbow chord.
 The pictures are printed on mdf from water colour originals.